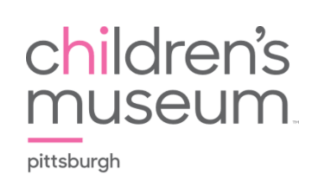 Children's Museum of Pittsburgh (CMP) is currently engaged in a museum-wide initiative to support community engagement in kindness as a learning process. As the next step in this initiative, CMP is transforming its existing Attic exhibit into a new 1,200 sq. ft. gallery dedicated to exploring the concept of kindness. Together with the Design Department and the Learning & Research Department, we will develop an experience for this space using the "real stuff" of today's play. We aim to deliver a high-fidelity prototype that translates the concept of kindness into an experience that resonates with children and caregivers of all ages.
Website: children's museum of pittsburgh (pittsburghkids.org)
---

Children's Museum of Pittsburgh has grown along with your family, creating MuseumLab as a place where kids 10+ can have cutting-edge experiences in art, tech and making. It's just the thing for their inquiring minds, increasing skills and independent inclinations.
Website: Home – Museum Lab