Week 9
Game Development
In this week on the development side, we get more basic functions done, like moving and open clues on the detective board on main computer screen, and we redesign some of the clues and the logic of memory layout.
First Playtest!
Experience and Photos
Besides, the most significant thing we did this week is to conduct a playable version (though not all clues and memories were shown in game) and playtest it with some playtesters.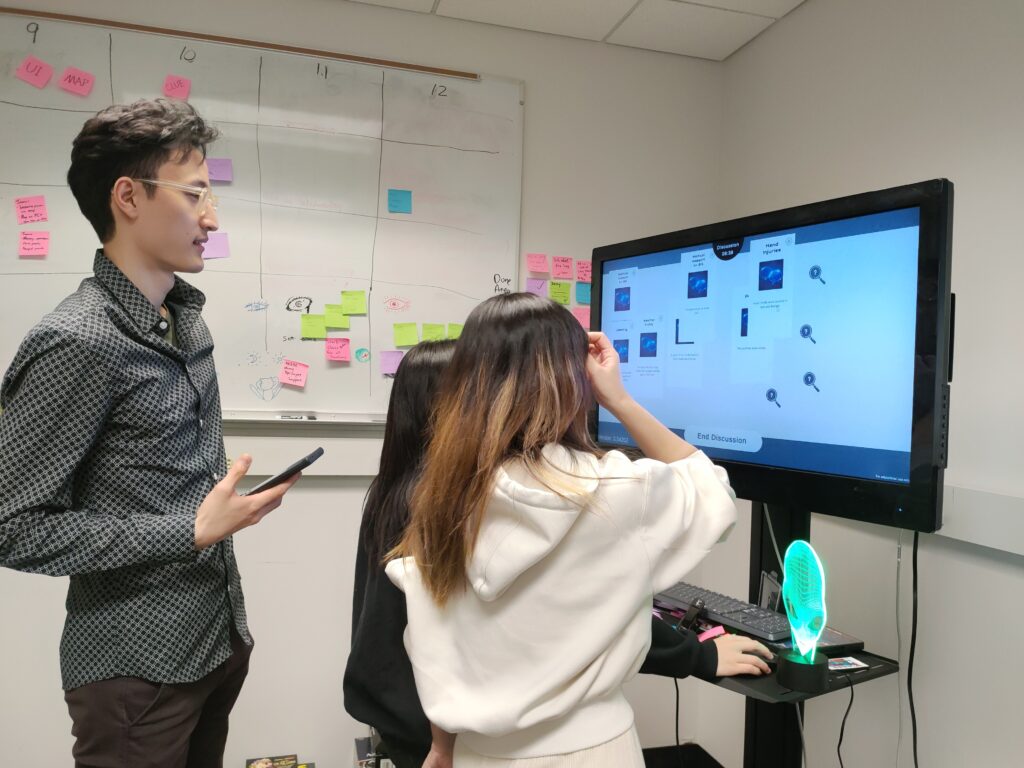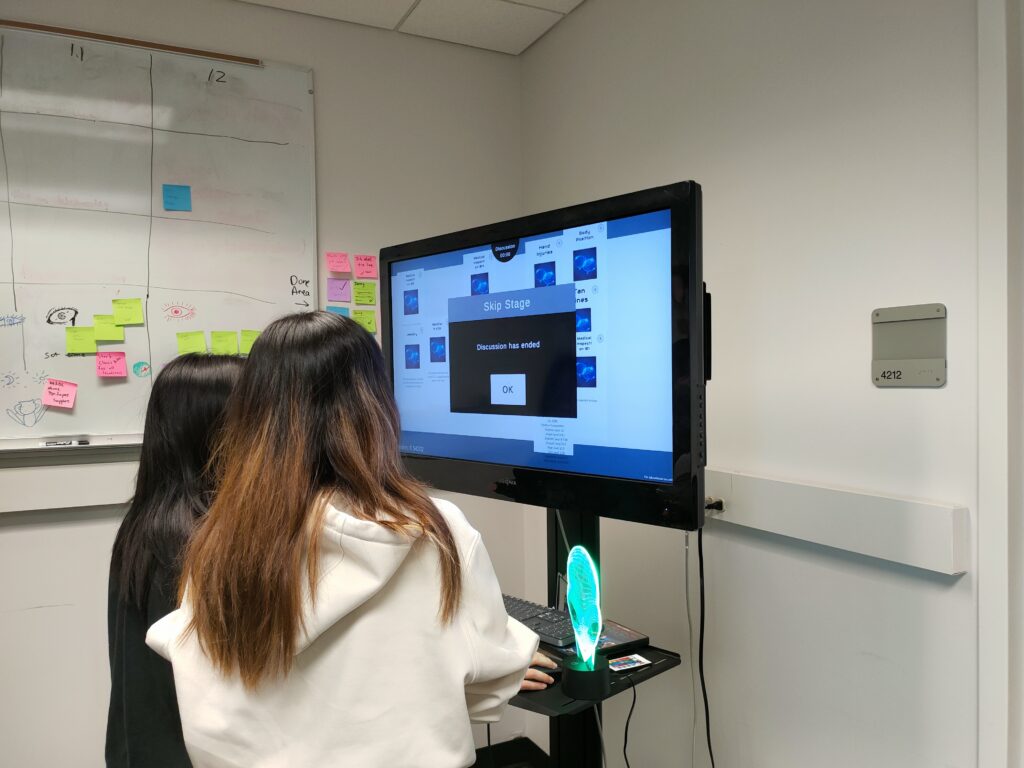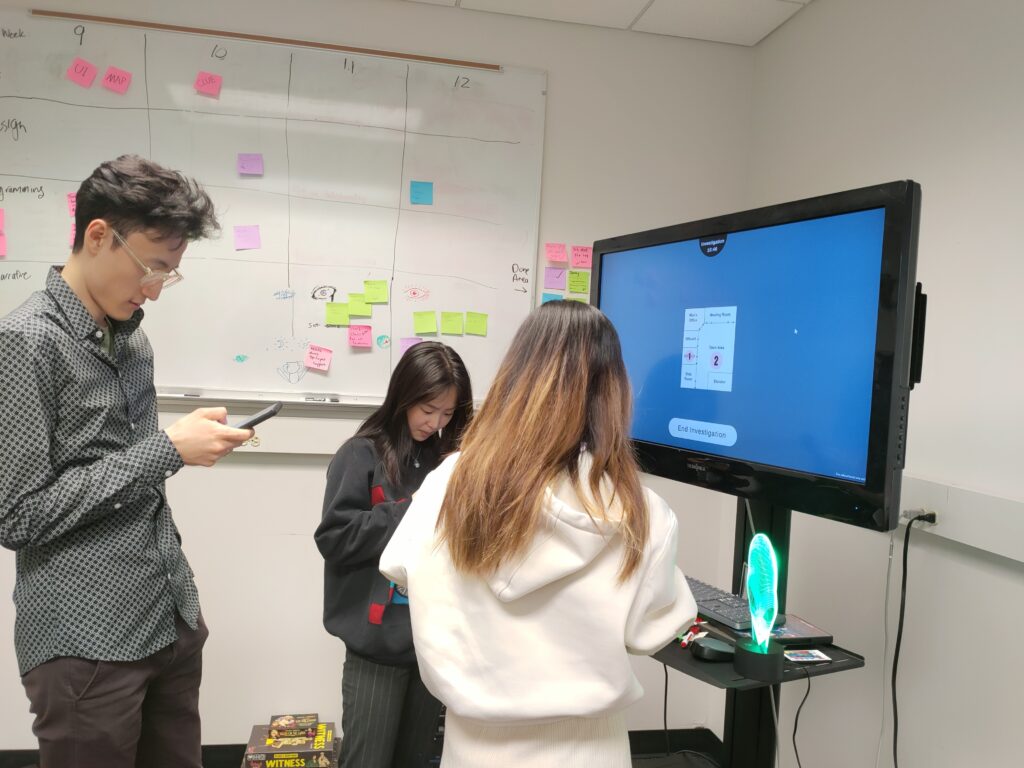 Notes
During their experience, we observered their actions and took notes to help us better understand where we need to improve.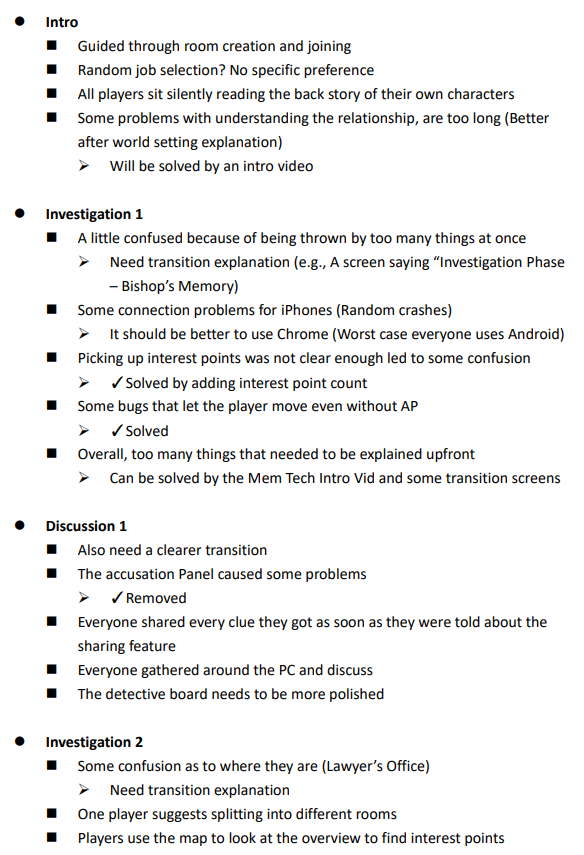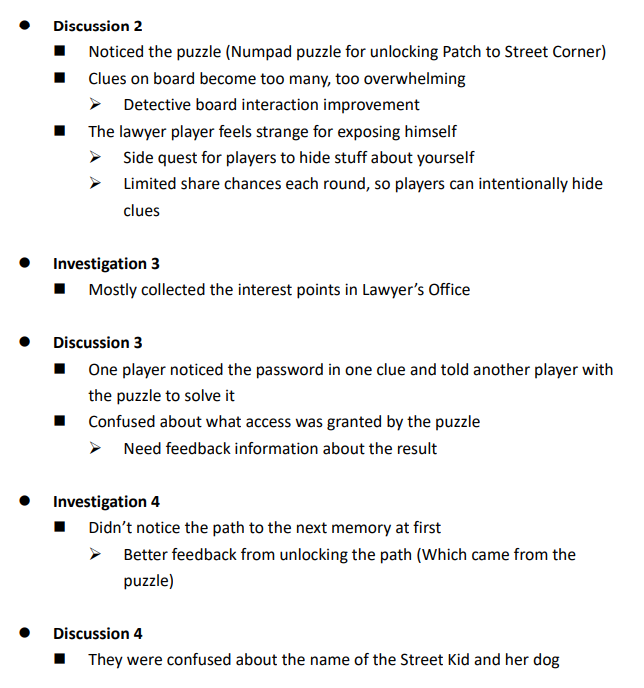 Follow-up Questions
Also, we asked some follow-up questions.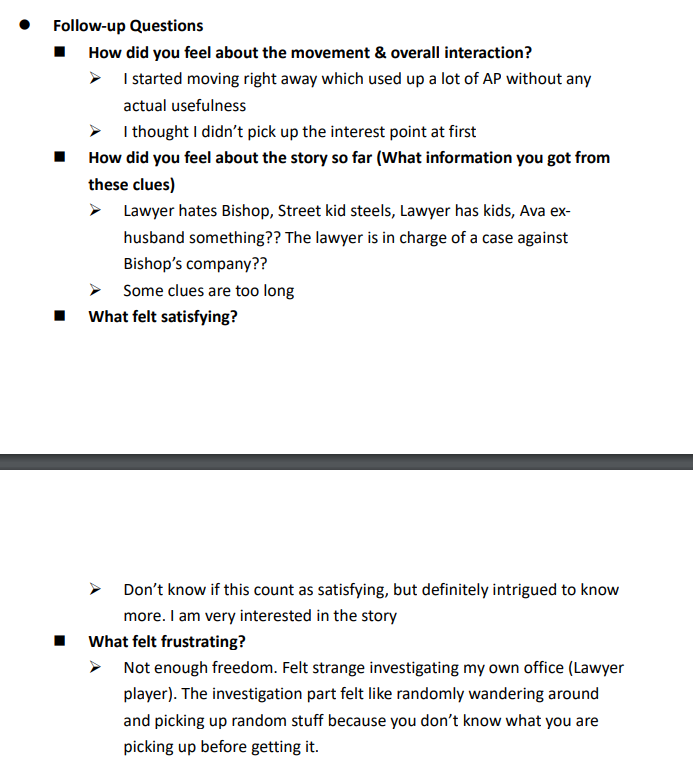 Playtest Summaries
Based on our observation towards the playtesters' experience and the feedbacks from playtesters directly, we found out there are several things we need for future.