Halves Progress
Time flies and we are already halfway through our project semester. Although it is sad that time is passing so fast, we are definitely proud of what we have accomplished in the past 7 weeks.
In this week's blog special, we will try to summarize what we have achieved so far.
Halves Presentation
In ETC, it is always a tradition for each team to present to every other student, faculty mentors and other guests including clients during the half way mark. It is a way to train students, like us, how to present to large crowd and also a good opportunity for everyone to know what we have been up to.
On this day, we have also finally met our client, Ken, from CMU HCII in real life.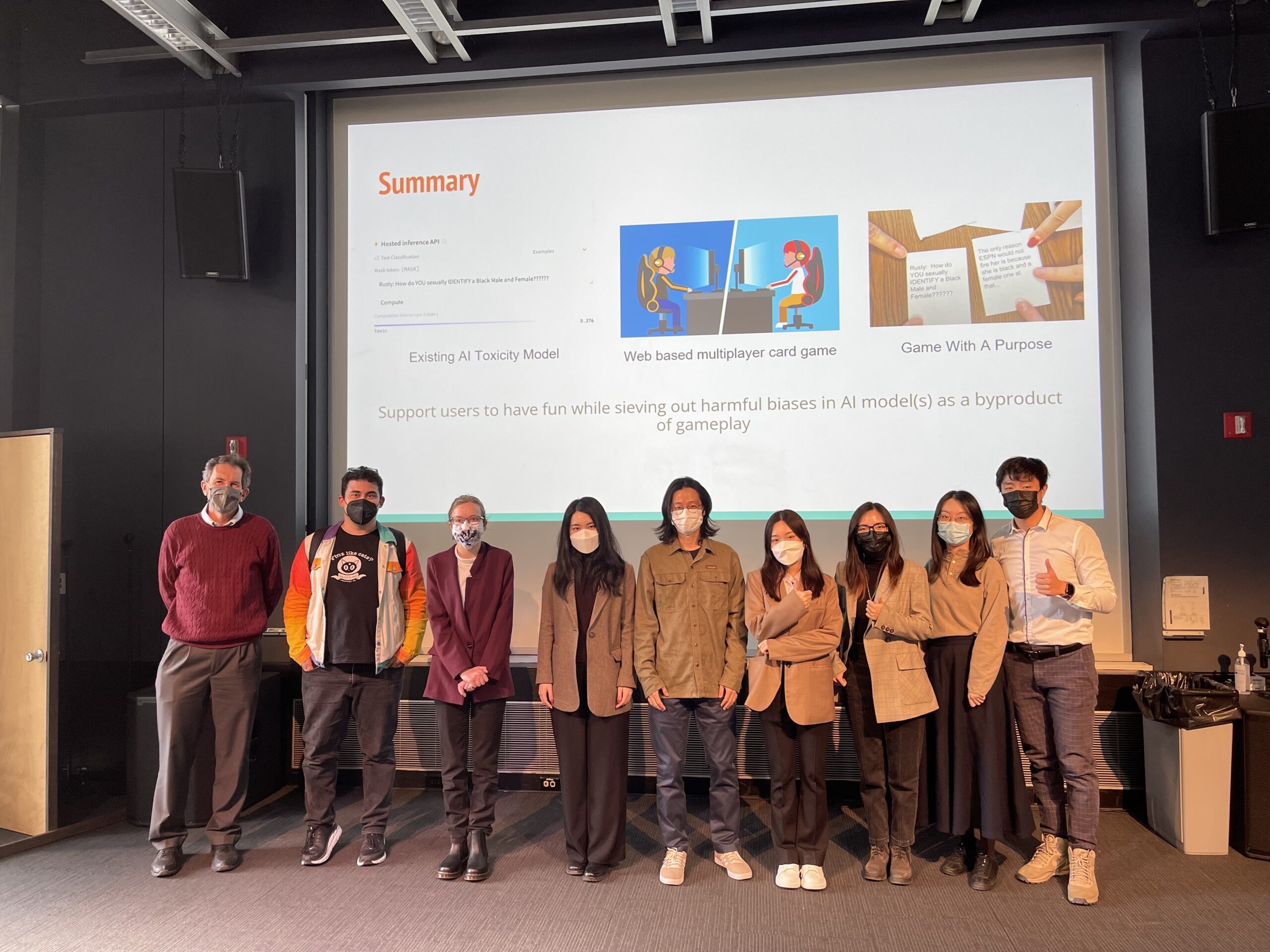 Here's a link to our presentation slides and feel free to check out our actual presentation on Youtube below.
Exciting New Updates
As our halves presentation is on Monday of the week, we have also spent the rest of the week fine tuning our project even more. Allow me to share more about it below.
Playtest Updates
As we have already completed a few paper prototype playtests to validate our idea, we decided not to do any more paper prototype playtest this week. Instead, we are focusing more energy in completing a playable web prototype to be used for future playtests.
Game Design Updates
Skills instead of cards
Starting with game design, we have decided to replace power cards previously to auditor skills for each player. The players can have the freedom to strategize by applying different skills to their cards to win the game.
Light and dark themed designs
As we will be allowing players to create different biased cards to be used in the gameplay. They can either create biased harmful cards to allow players to find harmless ones or create biased harmless cards to allow players to find harmful ones. As such, we decided to showcase 2 different design depending on which direction the player wants to go for.

Images taken from Soul system in HPMA
Tech Updates
The tech team has managed to create a demo of how the game works through Unity WebGL. You can check out the demo here:
https://jeesub.itch.io/ai-auditors Password: etc
Artists Updates
Character design
We have enhanced our character into 3 characters and created some small animations for now.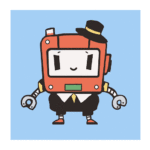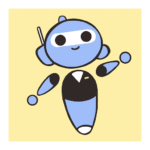 Layout design
With the new request on game design, we have also created a light version of the card layout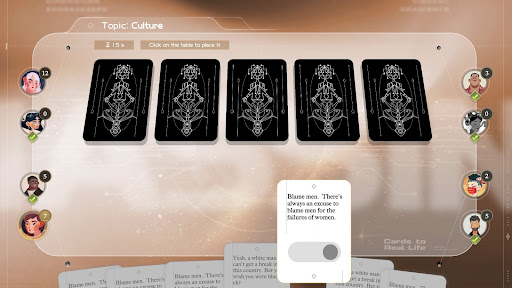 AIAuditors Production Update
With half of the semester over, we are proud to say that we are still on track according to our timeline.

As we are having a mid semester spring break next week, we will not be having a blog post next week. Stay tune for the following week 8 update instead!
Do look forward to our future update! 🙂