This week (APR.11 – Apr.17) we have finished all the development of functions and kept iterating the user experience and functions we have. We plan to do a playtest at the end of this week with our target audience and get prepared for the next steps.
Progress
Art
Ash made new UIs for our mini-game: CRISPR Beats, and now we have our third mini-game ready and available for players to play. During the playtest time, a lot of players show huge interest in this mini-game but we didn't have a match UI at that time. Now we can't wait to see the reactions from players.
We also have a new instruction UI brought by Ash. After we got feedback about the control, we tried to iterate it without making too many changes, so we decided to make a new instruction page for players and teach them how to move and interact with different elements in our world.
Content
Some of the links in the three halls don't work during playtesting. The reason is because those websites do not allow to forward the content. Valerie did some research and used other resources to replace them. Now players could look through all the content after clicking "Learn More" button.
Valerie, Peter, Ash also made some quiz questions depend on the content. Now we have three sets of quizzes allow player to test by themselves.
Ash is working on making posters, it will show the main topic before players click "Learn More" button, and then players could decide whether they want to look through deeper or not.
Environment
Peter worked on the environment this week. Players now face to Hall A after they enter the portal. It helped players to know where they should go and don't feel lost in the plaza. We got some feedback from ETC faculties and said it is hard to see clearly in Hall C, so Peter changed the texture of the ground. Now players should see the path clearly.
Loading Page
Yukti worked on some animations this week. We tried to create a loading animation for players. The animation is our character running towards the other side. We think that will fit our art style and make the experience even more active.
Jerry tried to put this animation function into our world and this is the last function we need to develop. He also fixed the bugs we found after playtest and helped to make a stable version of the "UNMUTE" world.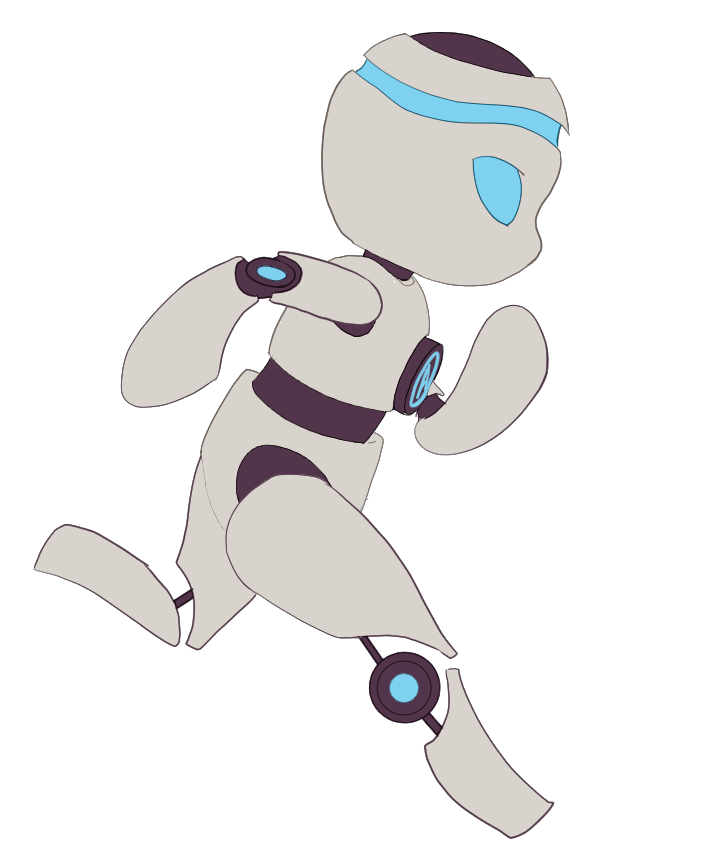 Sound Effect
Now each Hall had its own background music, we tried to create different environments and feelings for the players and let them to learn different things from a different perspective.
Next Steps
For next week, we are open to ETC faculties to experience our world and leave feedback. We are going to do the final polish and wrap up depends on the feedback we have. We will also do the playtests with high school students to get more information.