This week (Mar.21 – Mar.27) is a week of fully-devoted development. Our plan is to get an MVP(minimum viable product) version done by the end of this week and be prepared for the first round of playtesting next Monday as well as the official playtesting day.
Progress
Environment
Valerie finished the model of the elevator, which will later be the transportation for the character to commute between the 1st and 2nd floors. She also modeled the 2nd floor and thus all the building models in the plaza are finished.
Peter iterated a lot on the environment of the plaza and it looks appealing and consistent now, and we will further fill the plaza with interactions for the next step. And he also designed our 3rd mini-game, which is going to be a rhythm game teaching the public how CRISPR works.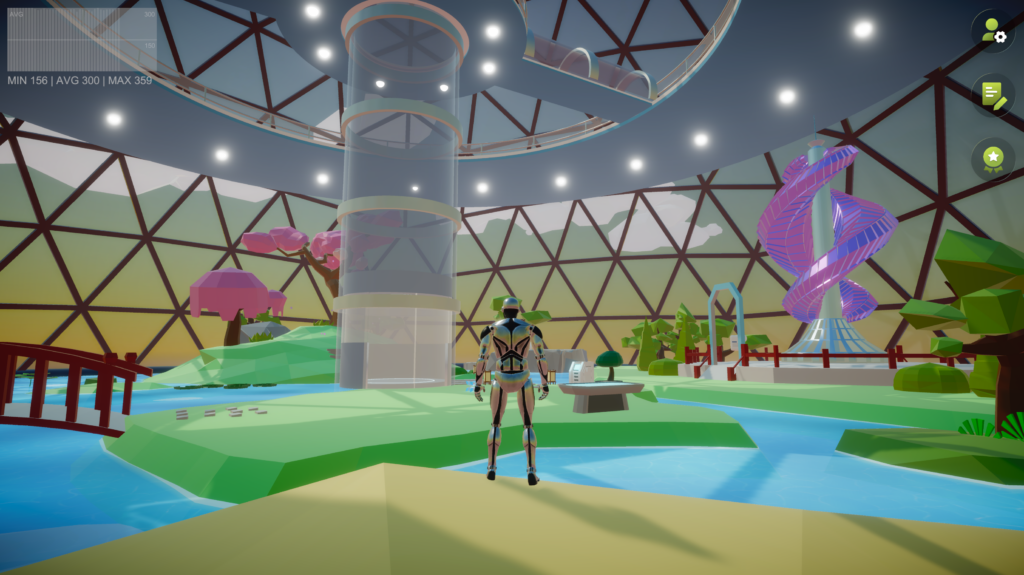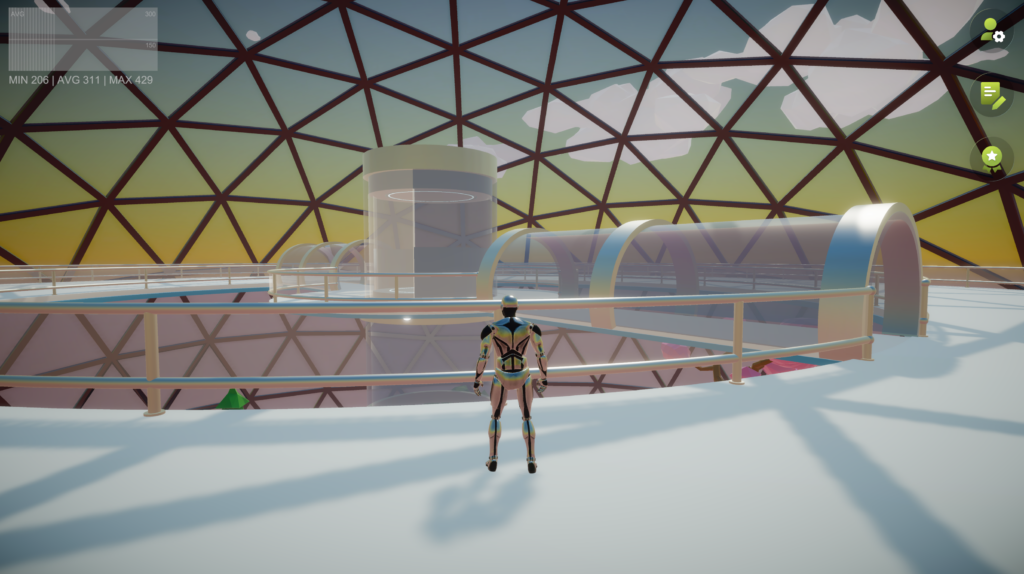 Interactions
Jerry focused on implementing functions(elevator, mini-games, quiz, UI systems, scene transition). Below are some video demos of the interactions.
Character
Yukti finished the rigging and textures for our character. She will work on the walk/jump/fall animations for the next week.
UI
Ash did the design for all the UI elements shown in the above videos. These include passport systems UI, Matchflip UI, stamps, quiz UI, taking photo UI. She always designed the 3D model of quiz icon and taking photo icon, as well as the 3D logo for the experience.
Plan for the next week
We will do our first round of playtesting next Monday, and the official playtest is scheduled for next Saturday. So our plan is to stick everything we have together to build an MVP version of the experience. We want our world to be as close to the final deliverable as possible to get more useful feedback from the playtesting.