According to last week's 1/4 walkthrough, we got many suggestions from our faculty. They expressed their concern about our scope management. For one thing, 17 goals are probably too much. For another, building a simulation game is tough because it requires many playtest rounds to balance the system not to mention that players will probably find it hard to pick up.
After some deep considerations and discussions, we planned to merge ideas one and three because we believe the first idea could effectively fulfil our educational goal even though it's pretty out of scope. On the other hand, the third idea is easy to implement and playtest.
Ideation Development
Soon, with the help of joint efforts, our final idea was born.
It's a policy simulation card game.
Player's Role: New mayor of "Shapetopia"
Mission: Lead the city to a sustainable developing path by executing policies.
Mechanisms: Draw cards randomly and then decide which policies to execute.
Challenge: Evaluate the policies and balance the negative aspect of consequences.
Game flow: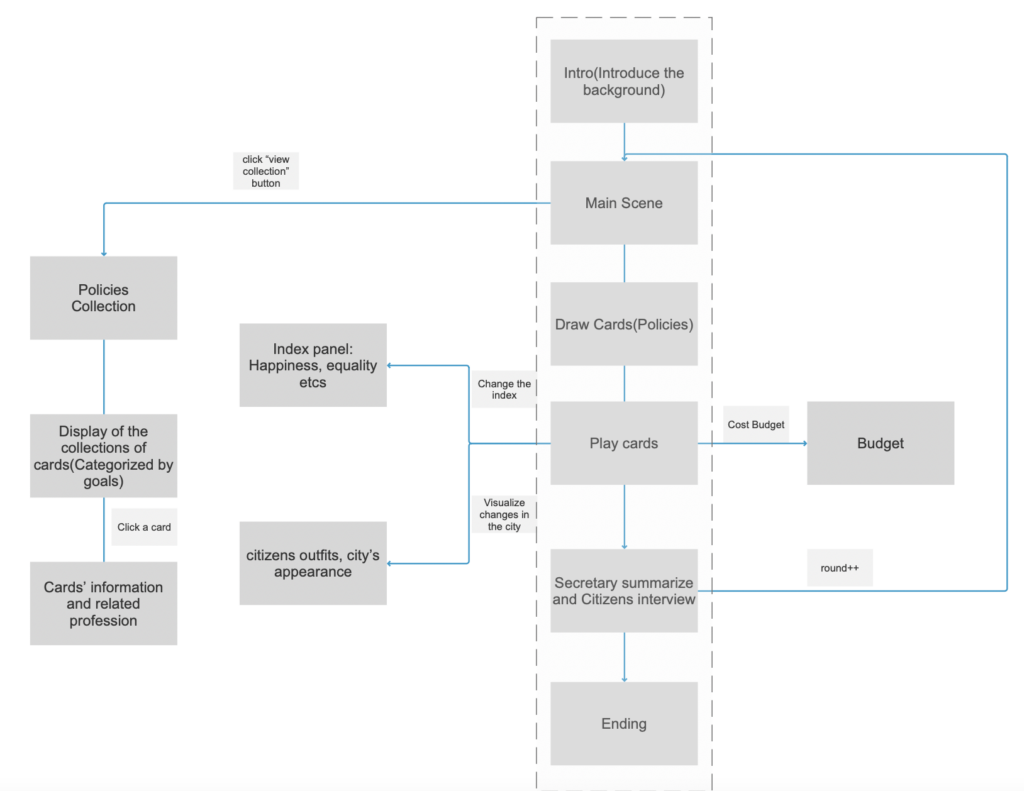 Game Wireframe:
Art Updates
In week3, we continue working on the poster and the animation of the logo.
Documentation