In this week, we made the decision of which direction we want to go. We started to think about the game mechanism and the user experience of our game.
Since these 17 goals are so board, and the client wanted us to include all 17goals in the game, we tried to categorized them into four sorts which can be shown on the index panel of our game. It helps us to better understand the goals and clarify them in the game.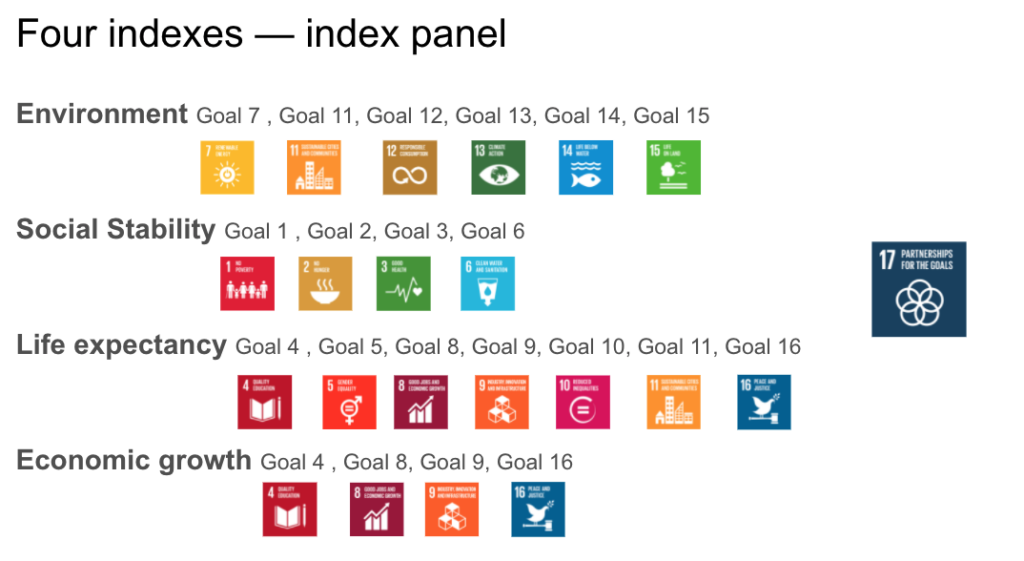 Also, in the game, players need to play cards to build city and solve problems raised by city residents. The cards are about policies based on these 17 goals. These policies can influence the index and the development of the city. In order to make these policies, we made a game flow in the perspective of players and created a policy tree.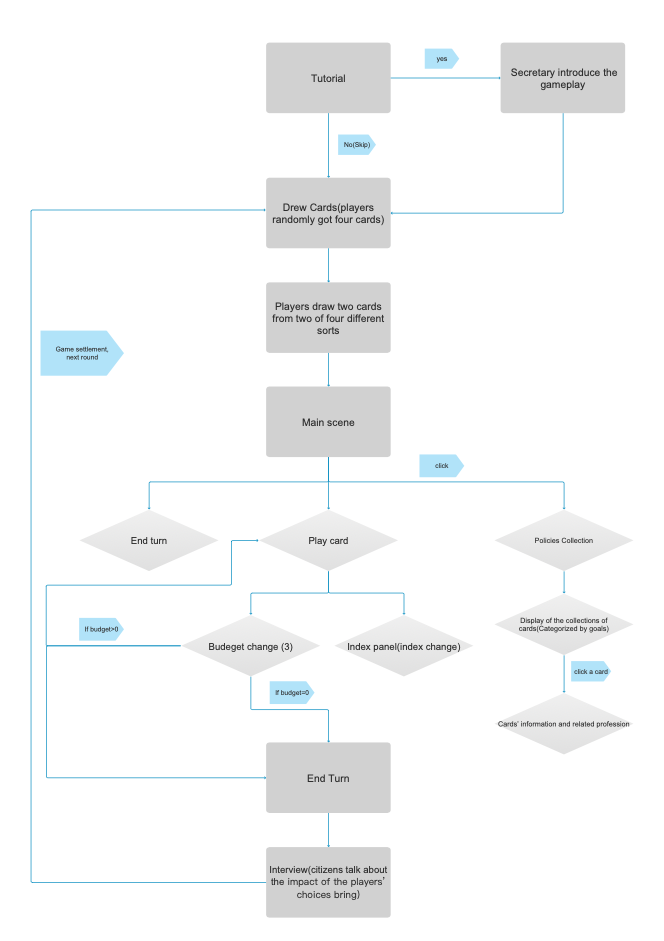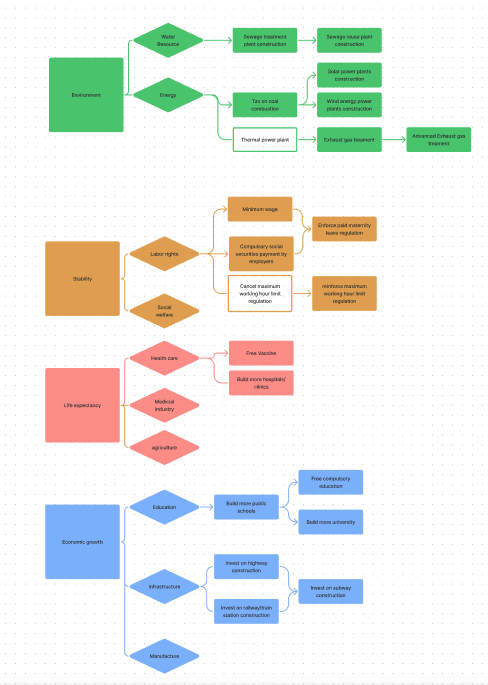 Many policies looked quite naive and don't really look like a policy at all which troubled us a little bit. Because we didn't know how to find the balanced point for our game. To be more specific, if our game is supposed to be really realistic, we have to do research whenever we draft for a policy card, which is a huge amount of work. However, if it is too abstract, we are afraid our target audience could not relate our game to the reality.
Art
We made the final version of the poster and half sheet!